Click Property Search to view homes for sale in Northwest Ohio. Contact an agent at 419-822-5590 or click on Buy a Property/Sell a Property and we will contact you.
Located at:
500 S. Madison
Delta, Ohio 43515


Contact Us Today
419-822-5590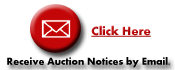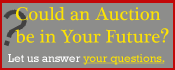 If you're looking to join us at an upcoming auction or want weekly updates from our auction calendar click Receive Auction Notices by Email.
If you want information on our auction process call for detailed information and find out how our company can liquidate Estates or Personal Property quickly. Call 419-822-5590 or click Auction with Us and our auctioneer will contact you.